The Adventure Unfolds
The Adventure Unfolds
From the series: Stories from India
From March 2nd until March 5th
Welcome to New Delhi! Yesterday I was still trying to shut down myself. Why? Because I knew it would be my last day in Switzerland for a while.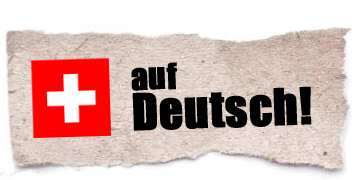 OK. My last day. Admittedly, this sounds as if I would never return. To calm down some of you and possibly disturb others: yes, I will return to Switzerland. I just do not know when, hehe.
All I wanted to take, I put on my glass table and the sofa in my room in Büron. I did not want to take much, I told myself constantly. So I tried to ever shorten my packing list. Switzerland is not the only place in the world where you can buy things, I thought. In any case, the "Lucky Pills" which I received from my good friend Rebekka had to be on the list 😉 Nobody was at home. Daniel, my cousin was at work. My father and mother were in the house where our family yet had lived a few days ago. For 10 years we lived in it. My parents were there to clean and prepare it for hand over. Yesterday I was still there to help, but today I wanted to calm down, as I said and pack my things. For the afternoon, I had arranged an appointment with Michelle to hand over my car to her. Yes, I would not be able to take my beloved Therese to India. OK, it would work, but the costs would probably limit the duration of my trip to 2 weeks, hehe.
After I have eaten something, I am on the way to Triengen. There Michelle, another Daniel and I drink a coffee. Thank God, Michelle pays it for me, because I have no single penny of Swiss money left with me, haha. I give Therese to her and we say goodbye. She is in good hands, I think. By chance, I meet two of my friends, Saskia and Benno in front of the restaurant, which gives the opportunity for a goodbye. Then I walk to the house where my parents currently are. Two of my mother's friends are there to help with the cleaning. Now I also take it on one last time and clean the shoe boxes in the corridor. An hour later we sit in the car and drive to Büron.
With the Oman Air flight WY154 we would fly to Muscat, the capital of the Sultanate of Oman, tonight at 21:35. After a short stopover there, we would then land at our final destination, New Delhi. Who is we? It's Dom and I 🙂 We would spend two weeks together in India. His girlfriend Susanne had agreed to drive us to the airport in Zürich, the "Zurich International Airport". Yes, it is not named after any national heroes or so, as in many other countries. "Willhelm Tell International Airport" or "Roger Federer International Airport" or "Ulrich Zwingli International Airport", hahaha ok that's enough. Not that it would be a painful job to drive us to the airport. With us one has fun;) My parents, my cousin Daniel and I eat something together in the evening. After the meal the phone rings. Some market research agency would like to know my mother's opinion on certain topics. Unfortunately, Suu and Dom are already waiting in front of the block in the car for me. Mom has great trouble to get rid of the caller and Dad and I are ready to go downstairs. Oh, what a situation.
"The oldest son goes abroad for half a year or I do not know how long away and you telephone!"
annoyed Dad says and gives the advice, simply to hang up. But Mum does not want to do this and tells the man on the phone that she is in a pinch. Well, meanwhile, Dad and  I take the elevator to go down. They're waiting already. After the greeting, Mum arrives as well and apologizes. Now it's time to say good-bye. At that moment it was not hard for me, I remember. I often feel like that. When it's time to say good-bye, most emotions disappear. Missing and crying come later.
After check-in, Suu, Dom and I visit the famous ByeBye Bar at the airport. Somehow this has become a tradition. Since 2013 I visit the ByeBye Bar before every flight from Zurich. No matter if it's going to Myanmar, Indonesia, Malaysia, Nepal or Israel, always the ByeBye Bar;) Suu says to me that Dom and her will come to visit me if I stay abroad longer than October. Wow, I think that would be cool. For goodbye, we take a few photos:
Then Dom and I leave Suu. In two weeks she would see him again. The Boeing 787-800 of the Oman Air takes off. I like to fly. Above all, I like to be on flights late at night, then I can sleep on board. Dom and I drink a few beers and chat a little. I have planned to sleep on this flight, because we would arrive early in the morning in Muscat and reach New Delhi at noon. I always feel totally strange when I had too little sleep, and I wanted to avoid that. The flight from Zurich to Muscat would not take too long. Only 6 hours and a few minutes.
A few hours I could actually sleep and now we are in the landing approach on Muscat. Dom and I had been here three years ago, when we also had a stopover to get to Bangkok.
It is 06:00 o'clock local time. However, judging from our feeling, it is only 3:00 AM, as Oman is 3 hours ahead of the Central European time zone. Our stay here is limited to a few coffees and a little typeing on the phones. In less than two hours we are already sitting in the next plane. This time in a Boeing 737. An even shorter flight of only 3 hours and ten minutes. New Delhi is located in yet another time zone, and is four and a half hours ahead of Swiss time.
I'm pretty broken when we approach for landing, but I cannot refrain from looking out of the window curiously. All the houses. All flat roofs. I do not see a single gable roof. Thousands of houses. Most white or gray. They look like small cubes, crowded in various shapes around the streets.
What would await us here? What dangers and adventures have only been waiting for us?
India. It is not recommended to any backpacker as a first destination. It is supposed to be a whole lot more difficult to get arround here than in most countries of Southeast Asia. Mysterious. So far, we had always scratched it off our list, precisely because of the many advice that do not make it an ideal beginner's country. Well, we have already collected a lot of travel experience by now. Dom was in China, Laos and Sri Lanka. I in Nepal and Israel. Together we were in Malaysia last year and three years ago in Myanmar. And all this after our first trip to Thailand, Cambodia, Laos and Vietnam. Now we should be able to approach India, I thought to myself, when I had pressed Dom to the destination more or less. Practically all of Southeast Asia had dropped out, because of raging Zika virus there. Thus also the Philippines, for which we actually had settled. So we were looking for alternatives. At first it seemed to be Nepal, but then it occurred to me that there was still this big, unknown to us country, that everybody dissuaded us from. India. I myself did not even want to go there, a few months ago. On my trip to Nepal in April 2016, I met dozens of people who were in the neighboring country of India and told me about crowds and strange tribal areas. About people who touched their hair and did not know the word privacy. They were all glad they were not there anymore. Not exactly motivating. Especially for me, who does not like too many people around myself. My opinion and attitude about it changed.
"To experience something new and adventurous, you have to pay a price."
I told myself. If this price was to endure the crowds, then I am willing to pay it and jump over my shadows. In this manner and full of enthusiasm I argued on Indias behalf until Dom and I agreed on it as our destination. The few weeks before our departure, we kept ourselves busy with choosing the places we want to visit. The following places have made it on the list:
New Delhi
Jaipur
Agra
Varanasi
Darjeeling
We unfortunately had to remove the Andaman Islands. It would have taken too long to reach the island group from Varanasi.
Touchdown! The landing gear of the aircraft touches the ground. The Boeing goes at an unusually high flight speed, when we hit zero meters. Whether it's related to any winds, we ask ourselves. No idea. After we leave the plane, we proceed to the immigration. There are already hundreds of tourists and locals in the queues. We both had gotten our visas for India in Switzerland already.
Waiting in the queue seemed to me like half an eternity. Probably because I was totally tired. But not just for that. The official who handles our queue seems very meticulous and takes several minutes to approve for each tourist. Now it's finally my turn. No greeting. He looks bored and annoyed at the same time. In my passport he looks for the visa. He finds it. Then he sees that I have a stamp for the state of Sikkim on it. Issued by the Indian Embassy in Berne.
"You want go Sikkim?"
he tries to ask me. Yes, maybe, I say. I do not know exactly yet and want to keep all options open. Then he nods slightly. He scrambles something in the passport and then asks again about Sikkim and again about the stamp on the visa. I tell him that it is from the Indian Embassy in Switzerland. Somehow he does not seem to believe that or understand me. Never mind. I say again that I might go to Sikkim. Ultimately, he approves of me, but very unfriendly and without saying goodbye.
Is this the Indian hospitality, I wonder. Never mind. I am in. Dom passed the immigration already in front of me and was waiting for me. After we collect our luggage, we are looking for an ATM. We would need Indian rupees! At the first money machine we are unsuccessful. No withdrawal possible. With the help of the airport staff we find a second one. Also there, unsuccessful. Even the third one spits nothing. But at the fourth it works. It has to do with the demonetization, someone tells me at the ATM. Prime Minister Narendra Modi recently (on 8 November 2016) declared all 500 and 1000 bank notes for invalid in India. These represented 86% of the total cash in circulation! He gave the Indians 50 days to place the old notes on deposit. Thus extremely long queues formed in front of the banks and cash became a scarcity. So after 5 months it is still scarcer than usual. The maximum amount you can get from ATMs is 10,000 rupees. That is about 150 Swiss Francs. That is enough for the 3-5 days.
In the meantime the driver of our accommodation was waiting for us. He brought us through the traffic to our accommodation in the district of Paharganj. Narrow streets, many people. The car drives only centimeters past bicycles and people. The streets seem to be getting narrower and the driver can not continue, since the way to the hotel is too narrow. The rest of the way is on foot. The Smyle Inn is a small, nice hotel with two locations right next to each other. Our room has air conditioning, but no windows, hehe.
We unpack our stuff. Now Dom discovers something: his girlfriend Suu has smuggled something for him into his backpack! A small, self-crochet dog with a personal letter and lots of chocolate! Wow, what a surprise. And there is more: there is also an animal for me. A cow! Around her neck she wears a small letter. Her name is Klara. Suu has written a little letter to each her boyfriend Dom and me. Very personal words, which I will not publish here 🙂 Thank you very much once again Suu! 🙂
When we both lie in bed, sunk into the letters she wrote to us, the efforts of the last weeks demand their price. We're sleeping. It was quite a hussle in the last few weeks. When I made the decision to go on my trip in January, it triggered a whole chain of events. Within 6 weeks, I resolved and cleaned my apartment, quit my job, terminated my insurance and other subscriptions and officially signed off in Switzerland. Additionally, I helped my parents move into their new home. Oh yes and I filled two tax declarations – one for 2016 and one for the first two months of 2017 – and planned my trip.
Much, much of paperwork and communication.
I worked from 2:00 pm to 10:00 pm, went home to plan and write e-mails. In the morning I telephoned. With the pension fund, with the compensation fund, with the supplementary insurance company, with the basic insurance company, with the municipality, with the bank, with the electricity company, with the telecommunications company, with the tenancy and so on, hehehe.
Thanks to Krishna, one can do a lot online today in Switzerland. Change of residing adress for example. In the end everything worked out, although I was not sure from time to time, if I could do everything in the short time. But I made it! 🙂 If you have a goal and are convinced, you can do much more than you think. Dom had a fairly stressful time as well, busy with work and continuing education.
But now it was time to rest and adjust to this journey. At arround 6:00 pm we woke up. Both of us were hungry. Now we would have to go outside and throw ourselves into the fuss in order to get something to eat. As we leave the entrance of the hotel, we get all sorts of smells in our noses already. Strange odors.
Once sweet, once spicy and then suddenly: does it really smell like piss and poo?
Yes, indeed, because we are just passing a public toilet or whatever it is. As we exit from the side street, where the Symle Inn is, we step onto a main street. Now the first jugglers and friends are getting at us already. People who simply approach you and ultimately want something of you. Usually you should buy something, let yourself be driven to somewhere or just give money. We always refuse in a friendly manner. Clearly somestimes one has enough of it and is not refusing so friendly anymore, if someone is obtrusive.
The cool thing about the flat roofs in India is that they offer space for roof terraces and restaurants. And since Dom and I like the overview, we went up the stairs to a rooftop restaurant on the fourth floor. Cool view of a kind of crossing from here. We can observe the whole wiggle and fuss from here. We like that.
Just a table away from us, a young Indian is sitting in his mid 20ies. A conversation develops. Very brazen, I think. He simply speaks to us without any reservation and does not make the impression of being a dealer or something like that. I would find that out over the time: Indians are very open and direct. If they want to know something, they will simply ask you. No shyness here. The young man is called Raj and has a girlfriend from France who will visit him in a few days. He even speaks French. Together we have dinner and drink a few beers.
The next day, Saturday, March 4th, Dom and I walk to the railway station – ok to one of the many railway stations in Delhi. The closest one to our accommodation is the New Delhi Railway Station. On the way there we are again and again addressed by some jugglers, the usual. But then it goes on. In front of the railway station are some men who want to see a train ticket. I read about it and tell Dom of it.
One should simply ignore them and go past them. They do not work for any authority or for the railway company, no. They work for travel agencies and taxi companies and would tell you any nonsense to lure you into the travel agency. So we just pass them. Sure they are talking to us – we are white foreigners – but we go on determined.
We enter the station hall and look at the departure sign with the train numbers. Why are we here at all? On Monday we would board a train to Jaipur from here. The tickets I had already booked in Switzerland and paid for.
In the train station a man approaches us. He wears a shirt and asks us where we want to go. To Jaipur we say. Whether we already have tickets, he asks. We show him our tickets. Then he looks at them.
"You're going from New Delhi to Jaipur, Monday morning."
he reads. Then he tells us that we have to confirm these tickets at an office. Ah, I think. I haven't heard about that yet. We ask him who he works for. He shows us a green identity card, that states"government" with a picture of him. He leads us outside the hall and tells us where we can confirm the tickets. Dom and I are sceptical and think about whether that really can be possible. The confirmation office is located outside the railway station. The man is even that friendly and organizes a TukTuk to get us there. We reject it, however, because we would like to inquire in the internet, if this is really true. After we finally detached ourselves from the guy, we go to a restaurant to drink a coffee and deliberate upon it.
We would go to the station again tomorrow and try to confirm the ticket. Outside the station seems somehow to unrealistic to us. After the coffee and a conversation, we walk along the street to get to know the area a bit better and to take pictures.
We dine at a rooftop restaurant again. There we let the day and our impressions sink in. India is different, we realize. Very many intrusive people here. Also, it is often difficult to get by true information. Often you do not know who is telling the truth and who is lying to you. It is also loud. And it stinks in many places. The Indians love to honk.
Sunday, March 05, 2017. Today we want to visit the famous Red Fort in Old Delhi. By using the subway we try to get there. But before that, we make a second visit to the railway station. This time we just go past all the people to get to the office on the second floor. There we wait until it is our turn. We show the friendly man behind the counter our tickets and would like to know if we really have to confirm them. He looks at the tickets printed in Switzerland and confirms that we can simply enter the train with these tickets. Friendly, he adds, we should not trust anyone outside the station, hehe.
On foot we reach the subway station. From the next station, we manage to bargain a 20 rupee trishaw ride to the Red Fort. At some point on the way, the guy realizes that he misunderstood us and he went in the completely wrong direction. He should just get us back to where we startet. From there we would go on foot. It is quite hot and walking along these streets is arduous.
Broken sidewalks, power lines, parked vehicles, holes in the ground, dogs, beggars and many other things block the way and you constantly have to evade and take detours.
When we, like some Indians, were waiting at a large crossroad, watching traffic in order to cross the street, I felt something behind me. Someone touches my backpack. I turn around and there is already a man walking away and looking at me. "Hey!" I say, but he's gone and I have to walk, because we can cross the street now.
At the other end of the street I check my backpack. The zipper of the rearmost compartment is open. Damn, I think. That has never happened to me. Thanks to Allah, nothing was in the rearmost compartment. The guy was clever, I say. He chose a good moment, namely when we had to concentrate to find a gap in the traffic through which we could cross the road. Wow, pretty brazen. Doms alarm bells start ringing and he also checks his backpack. We are surrounded by hundreds of people. The sidewalk is crowded and it is a fuss. We are looking for the entrance to the Fort and find it too.
That's when we see the queue for the tickets. Hundreds of people are waiting. Incredible. That makes us sick and we decide instead to visit something else. The Jama Mosque, I suggest. We are compelled to take a trishaw to take us to the mosque. All the hustle and bustle, traffic, the crowd, the people, it is overwhelming. Having arrived at the mosque, we are told that it is currently only accessible to Muslims, as the prayer takes place. Then we would just go for lunch first. We have to go a long way before we find a restaurant that appeals to both of us. There is some rice once more;)
After we are full, we go back to the mosque. At the entrance, we are given towels that we tie around our hips to hide our short pants. Islam. Clearly we look ridiculous and take a couple of selfies, hahaha.
But we are not the only ones who photograph us. Now a few young, male Indians are approaching us, none of them 20 yet. Whether they can take a picture with us. Okay, we say. Dom really does not like that at all. But he's in too. When they took thier photos, we wanted to go on. No way. Now comes another group of young men who want to have a picture. Well, okay then, we say. After the third or fourth group, we finally start to visit the mosque. But honestly, we can only walk two to five minutes and take photos until we are asked for a photo with us again. It's incredible, I've never experienced that before.
But now about the mosque. For me it is a very beautiful building. Large, rather gorgeous. I like the design. Not so much as the Dome of the Rock in Jerusalem, but very beautiful. It is the largest mosque in India and one of the largest in the world. Completed in 1656 by order of Shah Jahan with the man power of 5000 workers. On the large square in front of the mosque, up to 20,000 believers can find space.
After a felt 200 selfies, we finally leave the mosque. We feel like stars. Why does everybody wanna have a picture with us? Is it because of the stupid cloths or what? We do not know it. There are always only male Indians who ask us for pictures, never a woman or a girl. After our visit to this beautiful mosque we linger a little on the steps in front of the entrance gate. We decide to walk a little and so we walk through an obviously Muslim neighborhood. Very narrow streets. Again different odors are in the air. Meat cut outdoors. Then a sweet smell. And suddenly the sweat of someone or urine. The fragrances alter every few meters. Too much for the senses. Trishaws push through the people and at a crossroads it comes to a traffic jam. There is hardly room for breathing. Just stopping somewhere to only take a photo is a challenge already.
Everything around you is moving. Nothing seems to stand still, everything is alive and has some meaning. Overwhelming.
We reach a quieter place by subway. The Lodi Gardens. A kind of a park. A welcome relief. This is not the chaos and there are no masses here. It is more quiet and green. Here we take a breather.
After a last dinner at a rooftop restaurant, we lie down to sleep. Tomorrow we would have to get up early because our train would leave at 06:05 am. Then we would get out of the hectic Delhi! What happened to us at that particular morning, in the next post from the series: Stories from India!
Thank you for reading!